HexaQuiz
A downloadable game for Windows
I developed this game in Unity engine using C# scripts and it is my first own project in Unity. I made all the C# scripts from scratch, and I used 3rd party visual and sound assets.
It is a quiz game for two players/teams, intended mainly for teachers to "spice up" their lessons, who can easily load their own questions using TXT file. It is based on TV quiz game "AZ Kvíz", which is very popular in the Czech Republic.
You can check the complete source code on GitHub.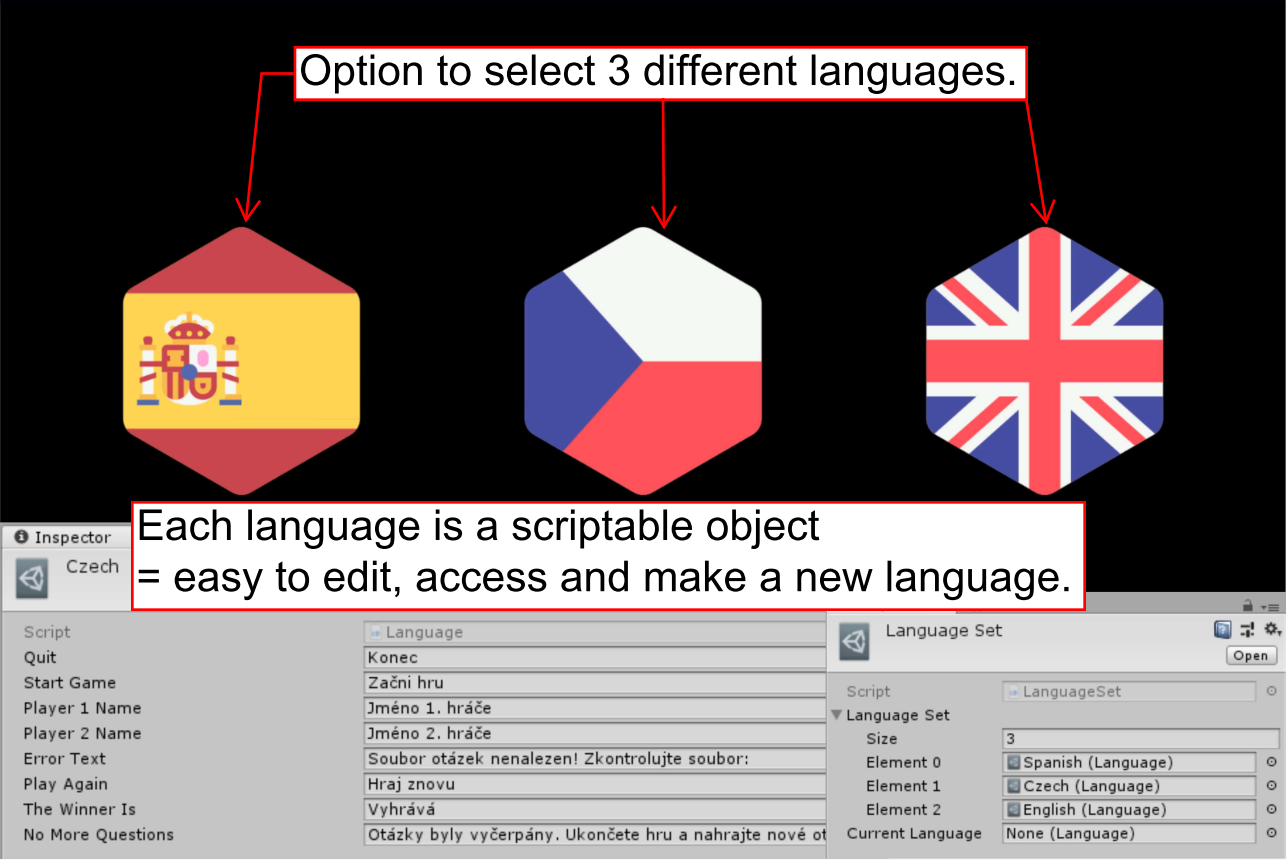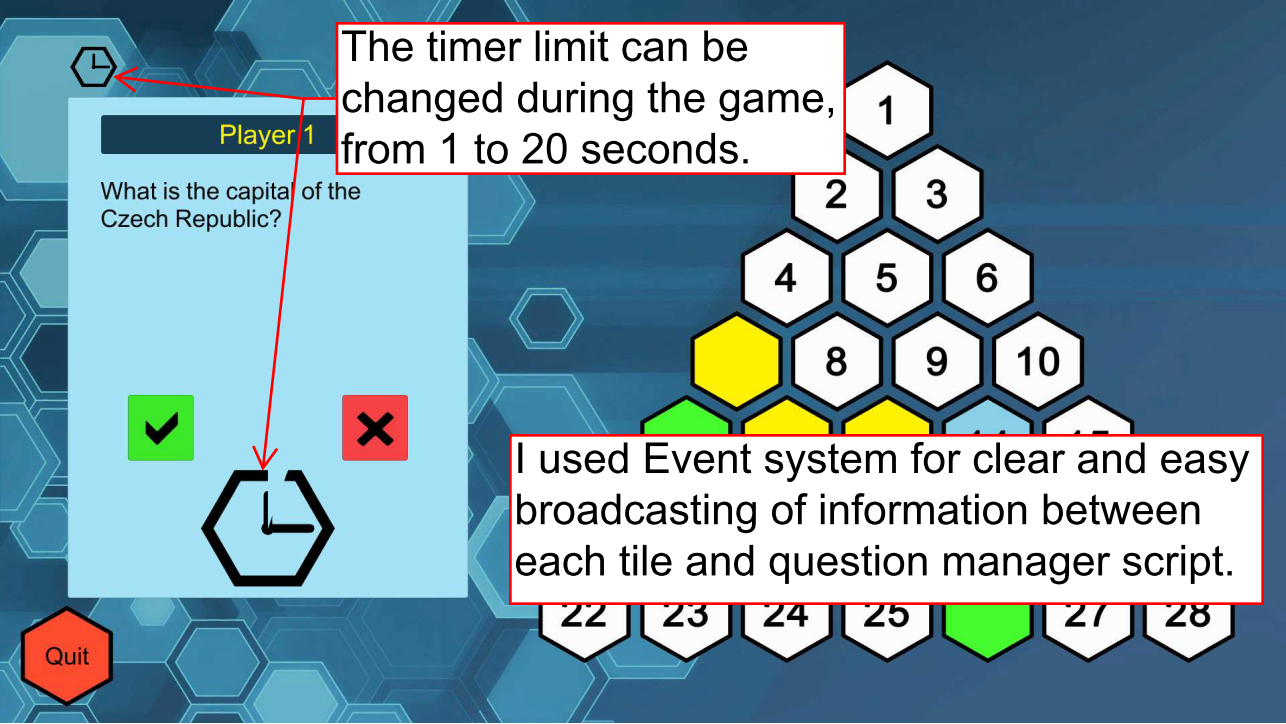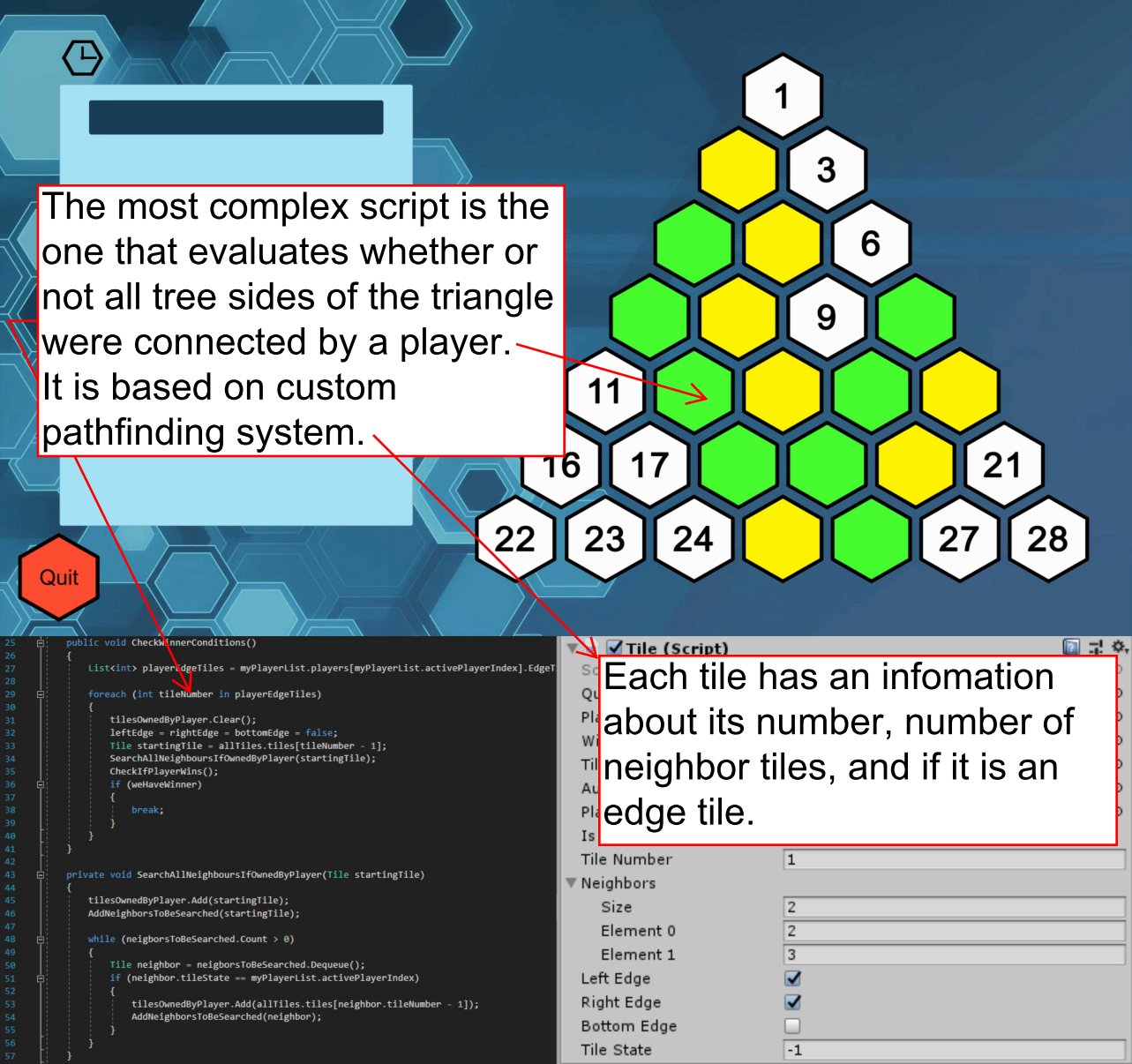 The game was developed on the initiative of my sister, who is a high school teacher of Spanish language. She uses the game during her lessons to make them more interesting for the students.

Install instructions
Download and unzip, no need for installation.
Copy your own questions to txt files:

HexaQuiz\HexaQuiz_Data\otazky\hlavni_otazky.txt --- main questions
HexaQuiz\HexaQuiz_Data\otazky\nahradni_otazky.txt --- substitute questions (only yes/no answer)

Don't forget to copy enough questions!